RavenArk is a crypto focused funding campaign accepting Ether arranged by Bitpaymt for Raven (last name withheld for privacy reasons), whom is a special needs 19 yr old and his mother, Estelle (name changed for privacy reasons.) They are being threatened with malicious action and have been dislocated by Raven's former step father and Estelle's common-law husband of 15 years . (Raven's step-father's name has been changed to Crassus for privacy reasons.)


Any funding will go to help with their legal costs, relocation, and technological equipment and crypto payment arrangement or training costs. Any additional proceeds will go toward the founding of Raven Ark, in order to seed other Special Needs Children/Adult Crypto-focused Funding Programs and Communities. For more details or to help with funding for Raven Jackson, please email us or make traditional cheques or money orders payable to BitPaymt re: Ravenark.


As our name suggests, BITPAYMT mainly seeks to arrange multiple and various crypto payments for people who have been marginalized, stigmatized or targeted because of their status. Our current focus is concentrated on those individuals within the developed world who are able to be trained to arrange and network with the wider crypto community.


Bitpaymt understands that most people are technologically challenged in general but especially so when it comes to emerging technologies like Bitcoin, Eth, XRP or other cryptographic technologies.
Crypto enthusiasts and the blockchain community at large would most likely understand this observation. Would most grandparents know how to even accept bitcoin, eth or xrp?


Bitpaymt has chosen to partner with Estelle in order to assist her with the mounting legal and personal costs, and ensure more stability for Raven who has Down Syndrome and Autism which has been aggravated. The site will be periodically updated to provide news and details regarding the relocation and legal action and any other details with an eye to privacy and safety for all concerned.


So please visit and don't hesitate on reaching out if you would like to help with RavenArk. Also note, that Raven, the person was born in 1999 and so Bitpaymt is willing to look into setting up additional streams of digital token or crypto currency funding with RavenCoin. This aptly named coin was launched on January 3, 2018. While it is a complete coincidence that Raven the person is named Raven and that there now exists a Ravencoin (as well as ARK coin to boot) nonetheless seems to be a good omen. His mother still can't believe it, she has told me.
We will nonetheless be adding a tip bot for XRP shortly. Currently RavenArk is accepting ETH via our Ethereum wallet address here or see QR Code of Wallet at bottom of page:
********************************************
0xfce4cc18923d32448a4c85563474bD1Ce438055b
***********************************************
See for yourself what our shared crypto future holds and be sure to visit RavenArk again. Please share this website.
RAVENARK






Sincerely,


Pzpio


Founder,


BITPAYMT
January 2, 2019


Please note that above BitPaymt links are parked for monetization purposes.
*************************************************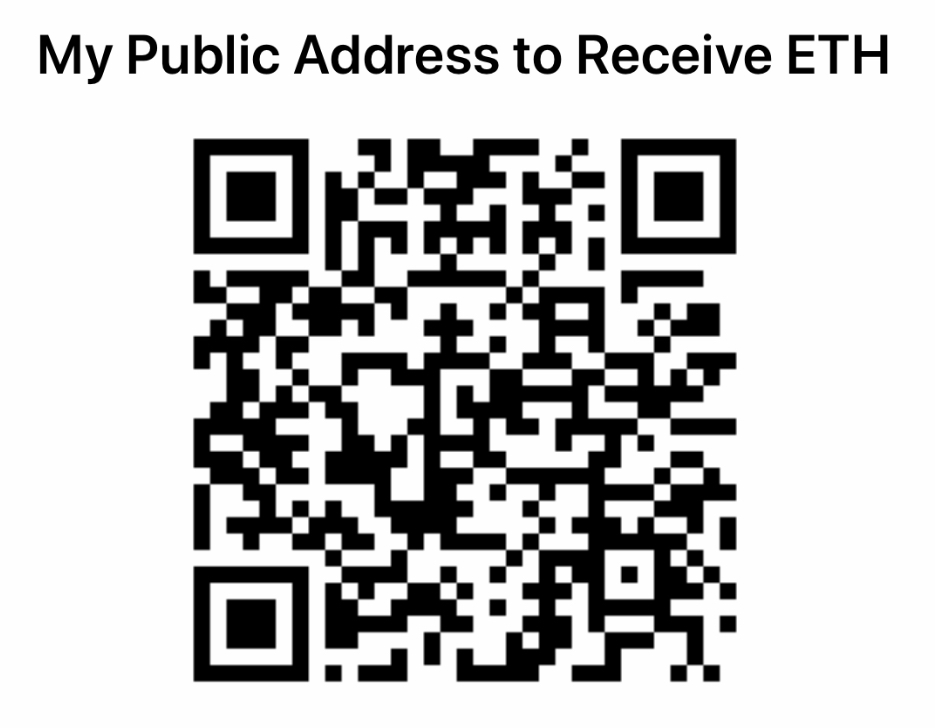 0xfce4cc18923d32448a4c85563474bD1Ce438055b
Public Address to Receive Ethereum
If you are a newbie to cryptocurrencies like bitcoin, ethereum and ripple's xrp, please see bitPaymt's partner site with links to the official creators of top coins on uSellio.com/crypto